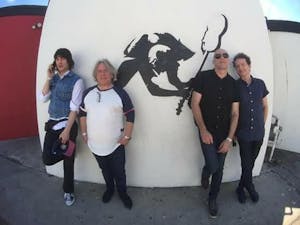 Legendary Irish punkers Protex visit Jersey City to kick off November. Monty Hall hosts the action!
Formed in Belfast in 1978, Protex were early pioneers of the Belfast Punk Movement. Signed to the now legendary Good Vibrations label, their debut release received great reviews and enjoyed widespread airplay on Radio 1. They quickly came to the attention of Rough Trade Records, who released Don't Ring Me Up to wide acclaim. This in turn led to the band signing for Polydor Records, who released the singles I Can't Cope, followed by I Can Only Dream.
1979 saw the band take to the road with the Boomtown Rats before embarking on two extensive tours of their own throughout the US and Canada in the early '80s.
An album was recorded with legendary producer Chas Chandler, who'd worked with, among others, Hendrix, The Animals and Slade. However, the band weren't happy with the result and after a final release, A Place in Your Heart, the band and label parted ways, Protex splitting soon after.
Fast Forward to 2010, when New York's Sing Sing Records located the Polydor recordings and released 'Strange Obsessions' on vinyl, igniting renewed interest in the band. Founders Aidan Murtagh and Dave McMaster reformed the band and shows followed in Ireland, Spain and Japan.
2014 saw Protex play across the UK, including London's famous 100 Club, before being invited to play at Hotel Vegas in Austin, Texas as part of the South By South West festival. The two shows sold out and European dates followed later in the year. Sadly, Dave left the band at the end of the year, but 2015 saw the new line up return to SXSW, this time via sold out shows in New York and New Jersey. They also played in Italy and Sweden later in 2015 before taking time out from live work to write and record a new studio album.
In 2016 Protex concentrated on completing the album Tightrope and signed to Bachelor Records. They played very few dates throughout the year but finished 2016 with two packed shows in Hamburg and Berlin.
Tightrope was released in early 2017 with shows in Belfast and Dublin before the band returned to the USA with a tour that began with a sold out New York show and continued with gigs in Philadelphia, two in Chicago, two in Austin as part of the SXSW festival and a festival appearance in San Antonio.
The rest of 2017 saw Protex return to mainland Europe with tours of Italy, Spain and Portugal. They also played the UK's Rebellion festival and a sold-out London show before finishing another busy year with three dates in Germany.
In 2018 the band began working on new material while continuing to play in Europe and across the US.
In 2019 Protex have continued to tour with shows across Europe, the UK and Ireland, where they made a guest appearance back home in Belfast with New York's Daddy Long Legs. They're currently recording tracks for a new album to be released later in the year when they'll return to the US for a number of shows in October and November
Aidan Murtagh - Guitar / Vocals
Norman Boyd - Guitar / Backing Vocals
John Rossi - Bass Guitar / Backing Vocals
Gordie Walker - Drums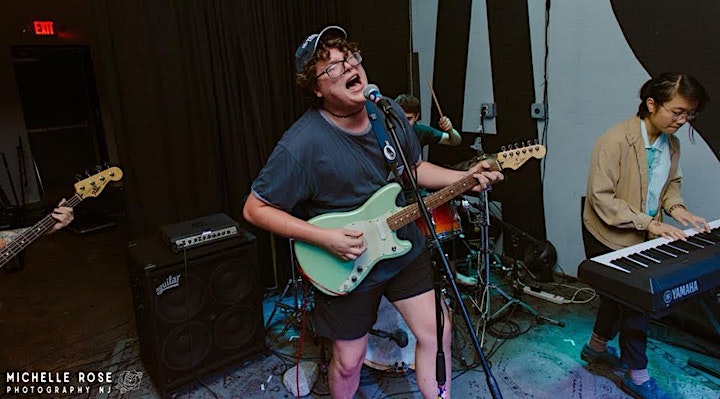 Spanning from the ashes of a bunch of failed high school music projects, Teenage Halloween was the one that stuck. We are a collective of LGBTQIA folks and allies with a common goal of creating a safer show environment for marginalized groups. We strive to go about our art in a way that directly tries to oppose modern capitalism. We have no direct or specific political affiliation but our lyrics consist of leftist themes and idealogies. We are also very open to conversation about our band and things we can personally do better, on top of a willingness to ensure that we are a band that cares about the people that come to see us.

We want to play your show! We want to hang in your basement!

Venue Information:
Monty Hall
43 Montgomery Street
Jersey City, NJ, 07302