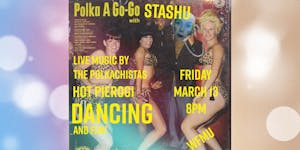 Polka-A-Go-Go Party with Stashu!
$12.00
Tickets At The Door
Come grab your hot pierogi and dance around with wild abandon to the greatest Polka hits of the century!
Your eyes will sparkle with joy and the room with spin. Drink and be merry! Voices carry!
Dine with a Taste of Poland , Dance with Stashu and The Polkachistas!
The Polkachistas started as a bunch of friends writing and singing songs late into summer nights, on their rickety porch on Forest Street in Montclair, New Jersey. That evolved to DIY house concerts and block parties that continue today. Their songs navigate through the rock genre; Folk, swing, surf, reggae, blues, psychedelic, punk - always rock and roll. The Porchistas have developed friendships with musicians throughout The U.S. that shape the identity of who they are as a band. They see music and art as community building endeavors.
The Porchistas have performed at the WNTI Stage Festival, The Jersey Shore Music Festival, The Wellmont Theater and The Hoboken Arts & Music Festival, The Bitter End, just to name a few. In October 2017 they were aired on WFMU's "Dance With Me, Stanley" for two consecutive episodes with DJ Stashu, first live on air, then taped live in Studio B for live broadcast and for WFMU's free music archives.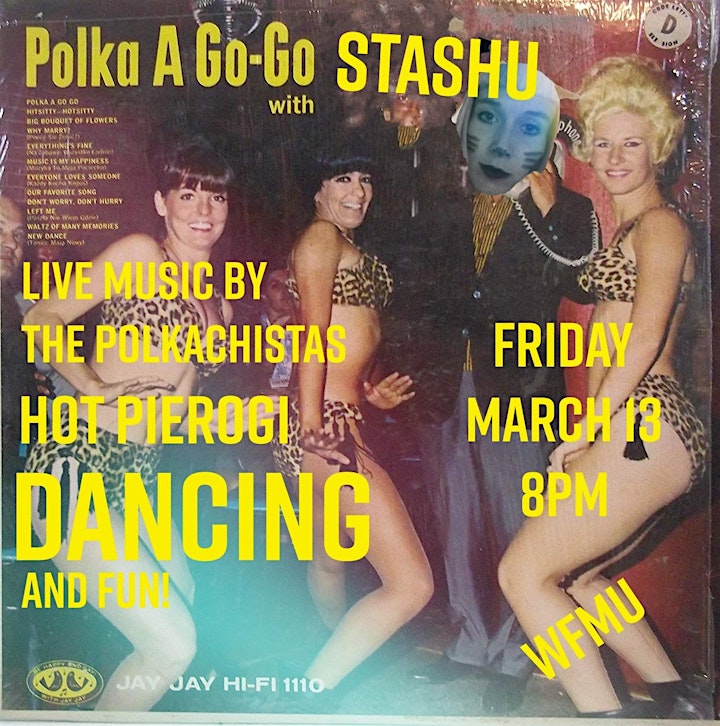 Venue Information:
Monty Hall
43 Montgomery Street
Jersey City, NJ, 07302