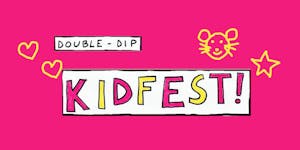 Join us at Monty Hall for an afternoon of family fun!
There will be crafts, snacks, and interactive music, featuring performances by Michael Hearst and MC Esto & Sunny Beam of Thunder and Sunshine! Saturday, September 21, from 1-4PM. Stick around for a treasure hunt hosted by Roger and Amanda.
Michael Hearst is a composer, multi-instrumentalist, and writer. His film scores include Chicken People, To Be Takei, Magic Camp, and many more. Hearst is co-founder of the band One Ring Zero, which has released nine albums. As a solo artist, his projects include Songs For Extraordinary People, Songs For Unusual Creatures, and Songs For Ice Cream Trucks. He is also the author of the books Unusual Creatures, Extraordinary People, and Curious Constructions, as well as co-director and host of the PBS Digital series Songs For Unusual Creatures.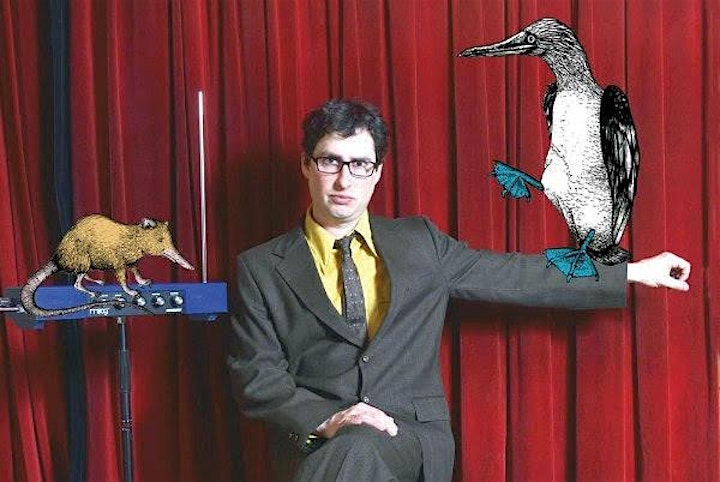 MC Esto and Sunny Beam, from the popular NYC rock band for kids, Thunder & Sunshine, bring a combo of Thunder & Sunshine songs, acoustic tunes (with guitar, xylophone and other instruments), and interactive musical "games" to get young audiences' feet tapping and hands clapping! Creative, hand-made costumes and puppets make these shows a unique and humorous experience for kids and parents alike!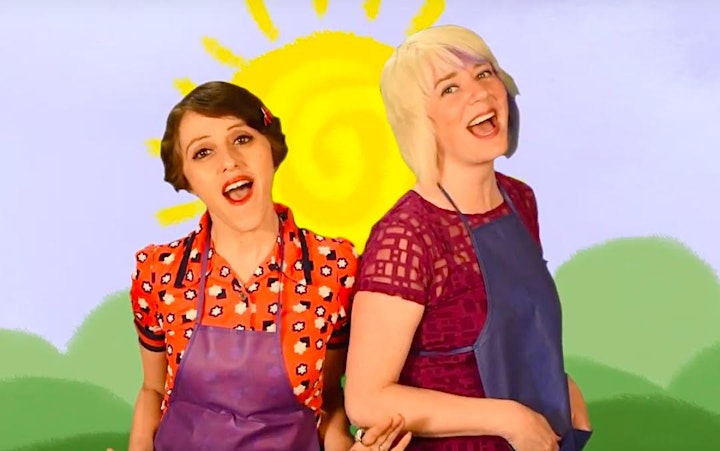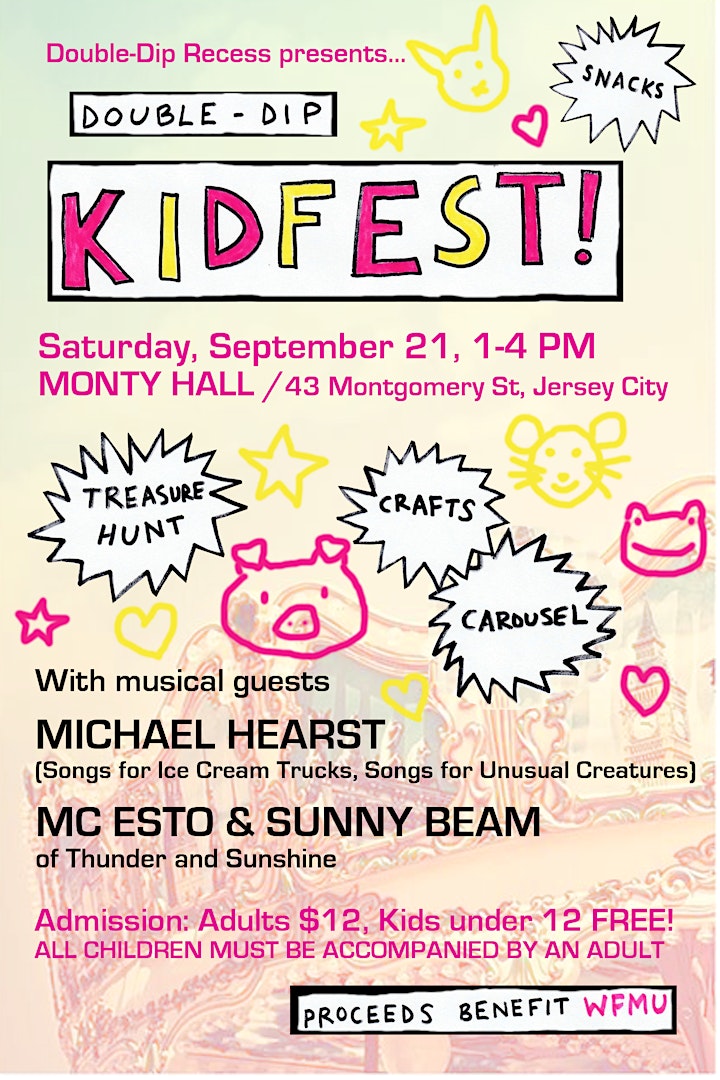 Venue Information:
Monty Hall
43 Montgomery Street
Jersey City, NJ, 07302