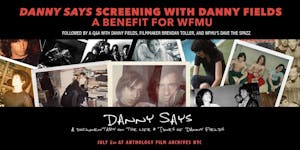 Danny Says Screening with Danny Fields: A Benefit for WFMU
Please join us for a film screening of the documentary Danny Says, followed by a Q&A, on July 2nd at Anthology Film Archives.
WFMU is proud to host a fundraiser at Anthology Film Archives featuring a screening of the documentary Danny Says and followed by a Q&A with music legend Danny Fields (and WFMU freeform pioneer!), filmmaker Brendan Toller and WFMU's own Dave the Spazz moderating the conversation. This is an extremely rare appearance as Danny has only done three Q&A's for the film total and only ONE in the US.
Danny Says is a documentary on the life and times of Danny Fields. Since 1966, Danny Fields has played a pivotal role in music and "culture" of the late 20th century: working for the Doors, Lou Reed, Nico, The Stooges, MC5 and managing groundbreaking artists like the Ramones. Danny Says follows Fields from Phi Beta Kappa whiz-kid, to Harvard Law dropout, to the Warhol Silver Factory, to Director of Publicity at Elektra Records, to "punk pioneer" and beyond. Danny's taste and opinion, once deemed defiant and radical, has turned out to have been prescient. Danny Says is a story of marginal turning mainstream, avant garde turning prophetic, as Fields looks to the next generation.
100% of the proceeds to benefit WFMU.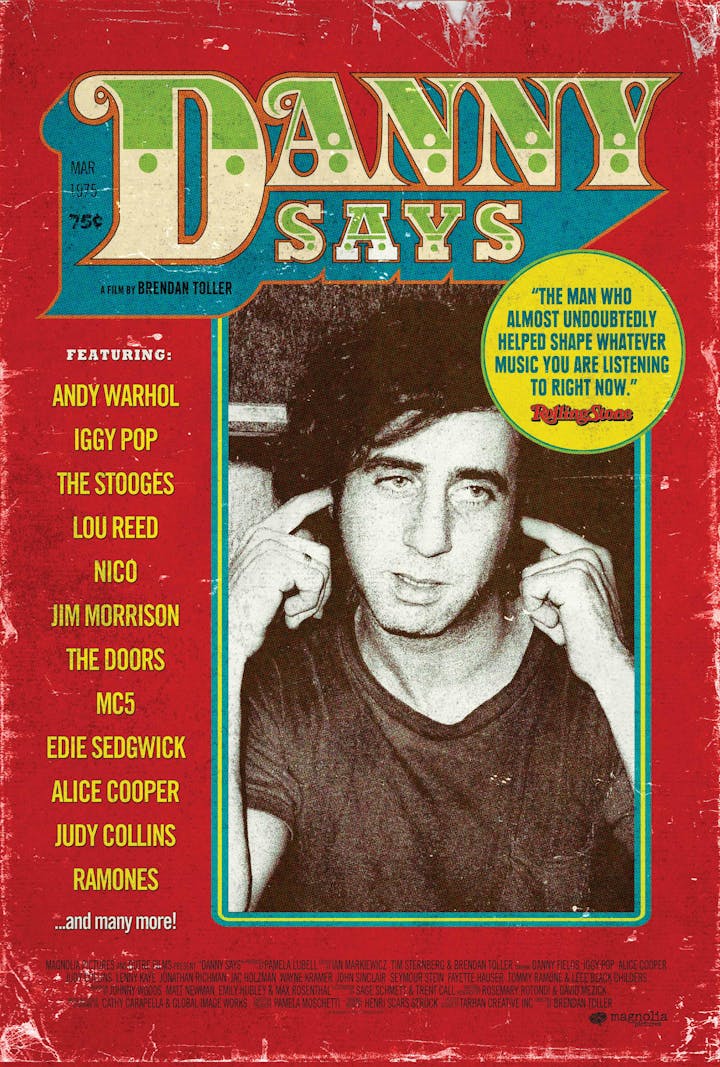 Venue Information:
Anthology Film Archive
32 2nd Ave
New York, NY, 10003